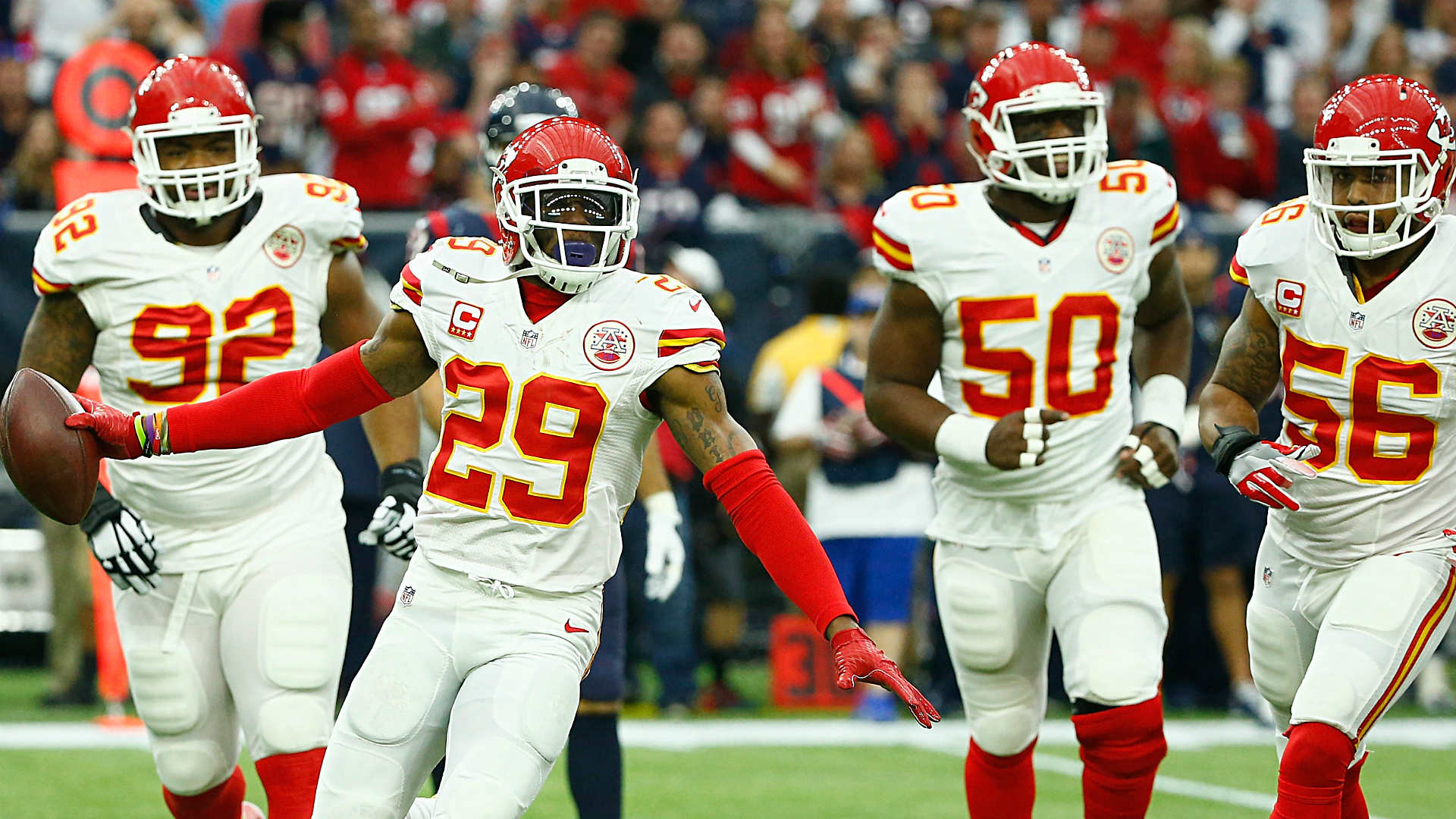 VFLs In NFL Playoffs
Thirteen VFLs are on teams still alive in the NFL playoffs. Below is this week's schedule for the Divisional Round:
Saturday, Jan. 16
Kansas City Chiefs at New England Patriots, 4:35 p.m. ET on CBS
Green Bay Packers at Arizona Cardinals, 8:15 p.m. ET on NBC
Sunday, Jan. 17
Seattle Seahawks at Carolina Panthers, 1:05 p.m. ET on FOX
Pittsburgh Steelers at Denver Broncos, 4:40 p.m. ET on CBS
INT ERIC BERRY! #VFL #Chiefs pic.twitter.com/7P2ir3YMRQ

— Tennessee Football (@Vol_Football) January 9, 2016
Berry's Playoff Pick
VFL Eric Berry intercepted a pass from Houston's Brian Hoyer in the first quarter and tallied three tackles to help the Kansas City Chiefs shut out the Texans, 30-0, in their Wildcard Weekend matchup at NRG Stadium.
It was Berry's first postseason pick. Berry, who was named to the All-Pro team by the Associated Press last week, is in the NFL playoffs for the third time in his career. Saturday's win marked the first time Berry has advanced past the wild card round.
Manning Will Start For Broncos
During their first-round bye, Denver named VFL Peyton Manning as its starting quarterback for the Broncos' Divisional Round game against Pittsburgh on Jan. 17.
Manning started the Denver Broncos' first nine games of the season, leading the team to a 7-2 mark.
After suffering a plantar fascia tear, he sat out the next six games while recovering from the injury before returning in Denver's regular-season finale against San Diego on Jan. 3. Manning entered the game with the Broncos down 13-7 in the third quarter and directed the team on four scoring drives en route to a 27-20 win that gave Denver the No. 1 AFC seed and home-field advantage in the playoffs.
Manning is in the NFL playoffs for the 15th time in his storied career. He ranks second all-time in career postseason passing yards (6,800) and fourth in postseason touchdowns (38).
Mayo Makes Postseason Return
VFL Jerod Mayo makes his postseason return after he was sidelined due to injury during the New England Patriots' Super Bowl run last year.
Mayo has played in seven postseason games with 58 career tackles (29 solo) and one forced fumble.
Mayo is a veteran leader on the Patriots' defense and played in all 16 regular-season games. He missed most of the 2014 season with a torn patella tendon, but battled back in the offseason to be healthy for the start of 2015. Mayo and the New England defense held opponents to under 20 points seven times this year and he finished the regular season strong with 21 tackles over the final four games.
| Player | Pos. | Team | Last Week | Result | Wild Card Weekend |
| --- | --- | --- | --- | --- | --- |
| Eric Berry | DB | Kansas City | at Houston | W, 30-0 | 3 tackles, 1 INT, 1 pass def |
| Tyler Bray | QB | Kansas City | at Houston | W, 30-0 | Non-Football Injury List |
| Justin Coleman | DB | New England | Bye | | |
| Britton Colquitt | P | Denver | Bye | | |
| Dustin Colquitt | P | Kansas City | at Houston | W, 30-0 | 4 punts, 45.3 avg, 3 in 20 |
| Arian Foster | RB | Houston | vs. Kansas City | L, 30-0 | Injured Reserve |
| Ramon Foster | G | Pittsburgh | at Cincinnati | W, 18-16 | Started at LG |
| Zach Fulton | G | Kansas City | at Houston | W, 30-0 | Started at C |
| Malik Jackson | DE | Denver | Bye | | |
| Peyton Manning | QB | Denver | Bye | | |
| Jerod Mayo | LB | New England | Bye | | |
| Daniel McCullers | DT | Pittsburgh | at Cincinnati | W, 18-16 | --- |
| Rajion Neal | RB | Pittsburgh | at Cincinnati | W, 18-16 | Practice Squad |
| Cordarrelle Patterson | WR | Minnesota | vs. Seattle | L, 10-9 | 3 KR, 21.0 avg. |
| Chris Scott | G | Carolina | Bye | | |
| -- = played, no stats | | | | | |