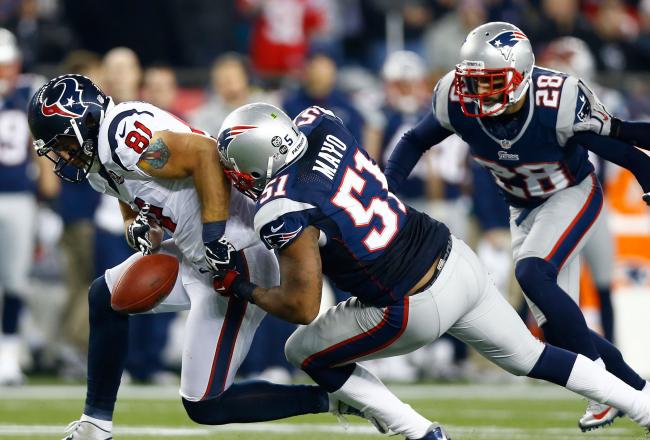 As four NFL Vols gear up for the NFL Championship weekend, Jerod Mayo talked with the media Wednesday in advance of the Patriots AFC Championship rematch with the Baltimore Ravens.
The Vols have players on the rosters of all four teams in the "final four" weekend.
New England Patriots - Jerod Mayo, Donte' Stallworth (injured reserve)
Baltimore Ravens - Morgan Cox
Atlanta Falcons - Jacques McClendon (practice squad)
San Francisco 49ers - Parys Haralson (injured reserve)
UT is one of 8 schools at this point guaranteed to have at least one player that will earn a SuperBowl ring this season.
It also marks the 21st time in the last 22 years that a Vol is guaranteed to play in the superbowl.
Check out what Jerod Mayo had to say about the match up with the Baltimore Ravens